Northwest Children's Nature Play Week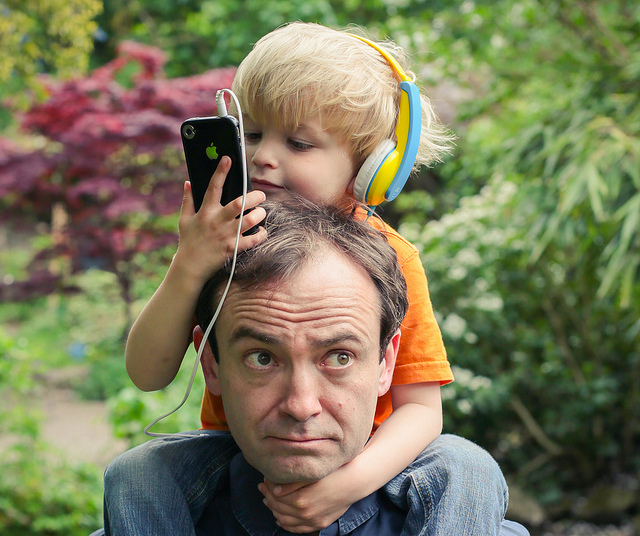 Pacific Northwest Tax Service is pleased to join a consortium of organizations and advocates in hosting a series of events directed at improving nature and play opportunities for children. The health and welfare of Oregon's children is in decline and this decline is strongly linked to the limited opportunities modern children have for free play. Today, more than one quarter of Oregon of eighth-graders is overweight or obese and one in ten children suffer from mental illness.
In September 2014, we worked with Metro, Portland Parks and Recreation, the Intertwine Alliance, the Children's Museum, Gifford Pinchot National Forest and a diverse group of business and non-profit organizations to bring a series of events to Portland with the goal of increasing public awareness of the important role free play, especially outdoor play, has in the physical, emotional, social, and cognitive health of our children.
The events were organized around a visit to Portland by Nature's Marketing Director, David Bond, who is founder of the U.K.'s Wild Network and the director of the play-based British documentary Film Project Wild Thing. The schedule of events in which David Bond participated is as follows:
Date

Calendar of Events

9:00 AM - 1:00 PM


Thursday, September 11

Tour of Nature Play Parks in Portland

Learning Landscapes will host a tour of some of Portland's nature play parks. The tour will include stops at nature play areas in the Portland Metro area. Groups who are involved in the design and planning of parks will be invited to attend. David Bond will be invited to talk about play parks in the UK and provide any feedback he has on promoting and improving play spaces in Portland. (Details and registration information here.)

1:00 - 5:00 PM

Friday, September 12

Portland Children's Play Swarm

Nature's Marketing Director, David Bond will lead a gathering of Nature's Marketing Department. We will work in small groups to collaboratively discuss and create ideas to connect Oregon's children to nature and improve their health through improved opportunities for free play. We seek participation from a diverse group of talents including: Coder/Developers, Educators, Nature Geeks, Medical Professionals, Producers, Copywriters, Design Thinkers, Strategists, Communication Gurus, Funding Experts, Children's Advocates, Business Leaders, and Concerned Citizens.


Our goal is to combine the skills, systems, and experiences of a diverse group of individuals and organizations who can collectively work to overcome barriers, share ideas, and initiate cooperative programs to get Oregon's kids outdoors playing more often. Business leaders, government organizations, nonprofit organizations and private citizens interested in supporting and promoting healthy play and nature connection for children are invited to attend. More details here.


Location: Kaiser Permanente Town Hall


Afternoon

Saturday, September 13

Movies-in-the-Park screening of Project Wild Thing

Portland Parks and Recreation will feature Project Wild Thing as the season finale to its Movies-in-the-Park series. There will be music, information tables, games for children, and an appearance by David Bond. More information here.

Location: Sewellcrest Park

Afternoon,

Sunday, September 14

A WILD Excursion to Mount St. Helens
National Volcanic Monument

Gifford Pinchot National Forest will host a special screening of Project Wild Thing at the Johnston Ridge Observatory. Come spend the day at one of the Pacific Northwest's most iconic natural symbols, Mount St. Helens, then grab a seat in the outdoor amphitheater for a 5:45 PM presentation by David Bond. The 82-minute long film will begin screening inside the observatory theater at 6:30. More information here.

Monday, September 15

Regional Nature, Play and Education Symposium
Hosted by Metro

This educational event is divided into separate morning and afternoon sessions. You may attend both sessions or choose between them. Symposium speakers, agenda and registration details here.

Location: Oregon Zoo

Morning Session

9:00 AM - 12:00 PM

The State of Nature Play in Oregon

Attend this morning session to learn more about the state of nature play in Oregon.

Afternoon Session

1:00 - 5:00 PM

The Role of Play in the Physical, Psychological and Educational Development of Children

Free play, time spent outdoors, artistic expression and socialization opportunities are invaluable to the physical and psychological health of children. They facilitate creativity, encourage risk-taking, foster social connections, and give children the desire to learn. They are the intangible benefits that endowed previous generations with the entrepreneurial skills that made the United States the source of many of the greatest innovations over the past century. Modern children live in a comparable "play-desert" where these activities are limited and sometimes completely denied.

5:10-6:30 PM

Post symposium reception

Stay after the Symposium and spend some time talking with David Bond, Yong Zhao, and other speakers who presented during the day. Food and beverages will be served.

6:30-8:00 PM