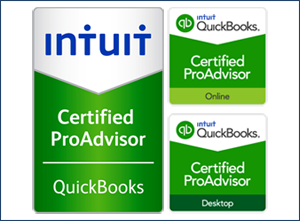 While there are numerous accounting software options on the market today, QuickBooks is among the most widely used and has a long history of delivering a robust platform of small-business tools and applications.  In its earliest versions, QuickBooks offered small-businesses with an easy and affordable way to track income and expenses.  Modern Quickbooks software is sophisticated and robust.  It can handle financial reports, payroll, invoicing, bill payments, and many other accounting functions. 
If you have decided to use Quickbooks to meet your small business accounting needs, we recommend you consult with our Certified QuickBooks Pro Advisors to ensure your chart of accounts, balance sheet, and profit and loss entries are correct.  Most small business owners lack the knowledge, time and experience to use QuickBooks correctly without the support of accountants who are knowledgeable about bookkeeping and how to use QuickBooks software.
Certified QuickBooks ProAdvisor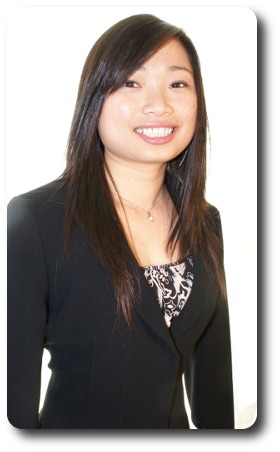 Who are Certified QuickBooks ProAdvisors?
Certified QuickBooks ProAdvisors are independent CPAs, accountants, bookkeepers, computer consultants and trainers who work with small businesses and who have completed a rigorous and comprehensive QuickBooks curriculum developed by Intuit. They understand the challenges you face and can offer guidance on everything from complex accounting questions and payroll interpretation to mastering advanced features of QuickBooks.
Why Use a Certified QuickBooks ProAdvisor?
Intuit created its Certified QuickBooks ProAdvisor program to offer QuickBooks customers access to qualified QuickBooks Pro experts.
ProAdvisors help businesses customize QuickBooks for their unique needs and help them get the most out of the software. ProAdvisors are also a great resource if you run into trouble with QuickBooks. ProAdvisor fees are typically reasonable and many businesses feel the investment is valuable.
Heather Hua leads Pacific Northwest Tax Service's Team of QuickBooks ProAdvisors.  Her level of proficiency with QuickBooks applications is advanced.  Other QuickBooks Pros our team include:
Jasper Casbeer

- Serves clients from our NE Broadway office

Amy Le, Lana Newell, and Austin Gutierrez - Serve clients from our NW Cornell Road office